Wonder Woman Full Armor Suit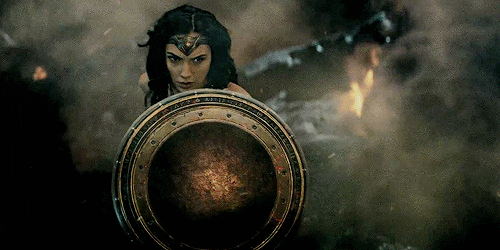 Stun the Halloween party crowd and dress like the Amazonian guardian with this Wonderwoman Full Armor Suit!
Fighting super villains isn't a job for everyone! It takes the wisdom of Athena, the strength of Zeus and the grace of Aphrodite. Of course, a few cool accessories made compliments of Hephaestus never hurts either! Normal girls probably can't just give the Greek pantheon of gods a call to bestow them with some powers and equipment, but that's why you have us. With our costume know-how and your own courage and force of will, you'll be ready to transform into DC comics' greatest super-heroine of all time!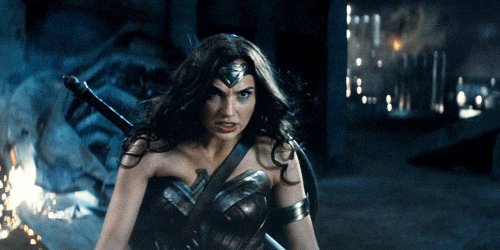 With the fantastic Wonderwoman Full Armor Suit, it is easy for you transform into the most popular heroine in comic book history. 
GRAB ONE NOW AT 50% OFF! (No sales tax) 
Note : Please allow up to 3-4 weeks of shipping time for your product to reach you :)
♡A Portion of all sales will go to Give Back Yoga Foundation♡
                      Arm Band                                         Wrist Band
                  Wrist Wraps                                            Tiara
                 Leggings                                           Gladiator Skirt
           Breastplate Collar                                    Leather Strap
Leather Shoes                        Golden Lasso
How long will Order Processing take?
Orders typically take up to 7 days to process before they ship – excluding weekends and holidays. During the holidays, processing times may take up to 14 days. You will receive an email confirming your purchase with the shipping tracking number when your order is shipped out.
How will it take for me to receive my item?
U.S orders will be shipped via USPS. Shipping methods for International Orders will vary based on the shipping address provided.
Transit Time to United States: 5 - 20 Business days 
Transit time to International: 10 - 45 Business days
An order takes 3 weeks on average to ship. 
There are circumstances that are out of control (natural disasters, holidays, weather, etc) that may cause shipping postponements. While most packages will arrive on time, there may be circumstances and delays that our carriers may experience. For this reason, we do not guarantee the exact delivery time; delivery issue is the responsibility of the shipping company. 
Please note that Shipping Time will take approximately 3-4 weeks